Bayern Munich won the German Bundesliga, German Cup and Champions League in 2019-20. They followed up their treble of trophies by winning the UEFA Super Cup.
One of the biggest differences between Bayern Munich and their opponents is fitness. The Bavarians look super-human on the pitch. But how do they get a fitness advantage over their opponents?
Champions League showed Bayern's fitness improvements
During the Champions League knockout rounds in August 2020, anyone that had watched Bayern Munich earlier in the season may have been surprised by the physical transformation several players had made.
Leon Goretzka was one such player. He went from a thin midfielder to a muscle man. Goretzka was an important player to the Bayern cause in the Champions League and his fitness increases were obvious.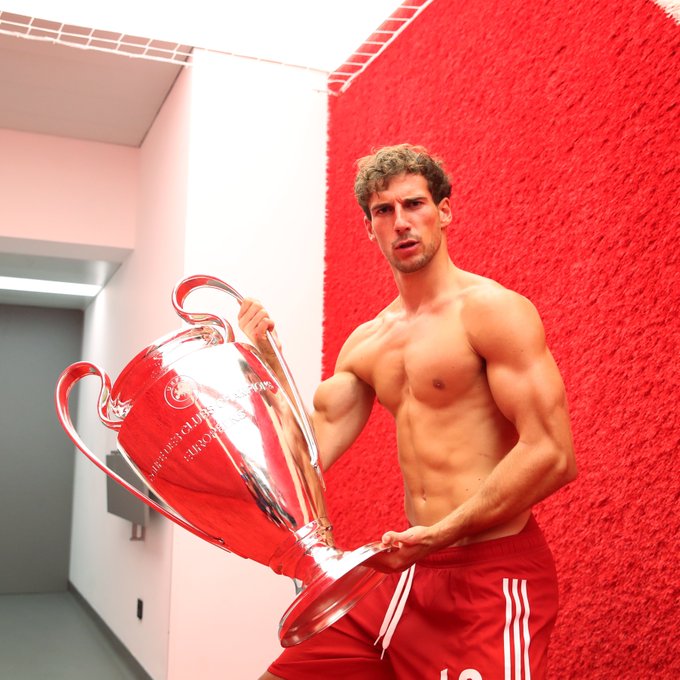 According to Goretzka, he used the COVID-19 break to improve his physical fitness. His muscle gains were significant and it is claimed a shirtless photo of the midfielder influenced Calvin Klein to sign him to a modelling contract.
Goretzka wasn't the only player to overhaul their appearance prior to the August Champions League games. Philippe Coutinho, a player with a slim build, suddenly looked to have put on several kilograms of muscle. One of the biggest knocks on Coutinho was that his fitness at Liverpool was incredibly high, but Barcelona's lack of focus on fitness was one reason he struggled at Camp Nou. With a new focus on fitness, Coutinho played well for the Bavarians.
The man behind the fitness
Photos of Bayern Munich training sessions showed the players using weights while out on the pitch. The sessions and fitness regime at the club was set out by Dr Holger Broich. The Scientific Director and Head of Fitness at Bayern Munich, Broich looks like he was chiselled out of granite. The players were made in his eye as physical specimen.
It is no wonder that Bayern Munich outplayed the competition on three fronts last season. If Broich continues to build strong, fit players, don't be surprised if they win another treble this term.